Your host in this site is: Vincent!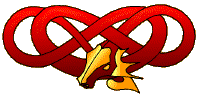 I'm a student from Haifa and a long time fan of celtic music - Irish, Scottish, Gaelic...
You can contact me at this e-mail: vincent@netvision.net.il
Your hostess in this is: AstroNomi!
I'm Vincent's sister, and, like my brother, a Celtic music fan... In addition, I'm a huge admirer of Celtic mythology and a big fan of Lord of the Dance!
You can contact me at: wiener@actcom.co.il